Bryce Canyon Villas Welcomes You!



Our Bryce Canyon Villas are only a scenic 20 minute drive to Bryce Canyon National Park, nestled in the heart of the Grand Staircase Escalante National Monument.

Our Bryce Canyon cabins provides you with affordable lodging, near Bryce Canyon National Park as well as many other great surrounding parks in Southern Utah.

Great News - We've Moved our Cabins

We are now between Bryce Canyon and Kodachrome - in Cannonville
The Best of Both Worlds - even more convenient!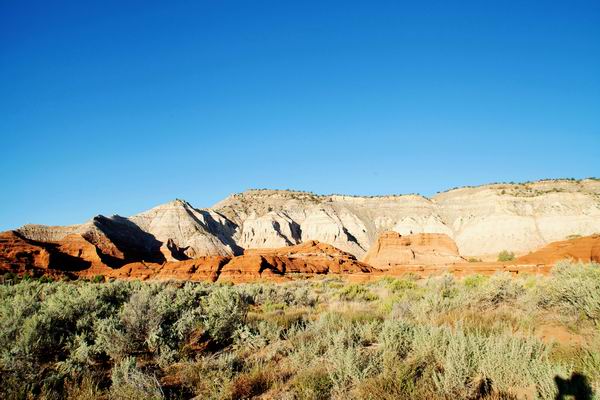 Our new Backyard backs up to these stunning colors!

We are now located in Cannonville, UT which is just East of Bryce Canyon while on the western edge of the Grand Staircase.
There are wonderful Day Trips all over the Grand Staircase - just minutes away!

Our cabins are the closest cabins to Kodachrome Basin State Park just 15 minutes down the road with beautiful views and hiking trails.

Many visitors to Bryce Canyon National Park and the Grand Staircase prefer our more economical cabins and our clear bright star gazing nights.
This entire area of southern Utah is famous for beautiful star gazing.

---
Our Cabins or Villas are located in Cannonville - right between Bryce Canyon and Kodachrome National Park
Hiking Kodachrome is a perfect way to enjoy the peace and tranquility it offers. Sunrises to sunsets are all beautiful
Our Directions and Maps will help you find Bryce Canyon, Kodachrome and the Grand Staircase
Day Trips are the most exciting part of visiting our Southern Utah area. We can help you plan wonderful trips
Reservations Page will take you directly to our Secure Booking Page to Guarantee a Cabin for your stay in Kodachrome
Contact Us for any reservation questions, availability, hiking needs within Kodachrome
---
Don't forget to Foursquare when here!

Bryce Canyon Villas ~ 75 North Red Rock Drive ~ Cannonville, Utah ~ 84718

435-679-8106
Bryce Canyon Villas ~ PO Box 180123 ~ Cannonville, Utah 84718
©2010-2015 ~ Bryce Canyon Villas.com. ~ Site Map ~ All Rights Reserved  ~ Privacy Policy